Difference of Output by Methods
In Difference of Good Distribution by Methods, "favorite distributions" is the point of view.
In this page, "output" is the point of view. This is the important point when we use these methods for prediction.
Making This Page
I used MS-Excel to make sample data and graphs. And I used RapidMiner to use methods. Sample file is an example.
In this page, I do not use MT method because RapidMiner does not cover this method.
RapidMiner Part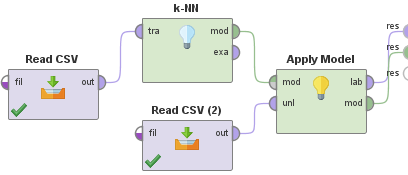 The right figure is the part of RapidMiner.
Read CSV : To read sample data. "Y" is changed into binominal and label.
Read CSV(2) : To read the data for prediction.
CSV file for prediction
k-NN : To make model. This example is for k-NN. I used default value for each parameter for most part. Some values are changed.
Apply Model : To predict
Graphs in This Page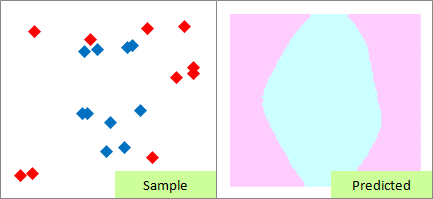 Red points are "-1" in the sample data. And blue points are "1".
Light red parts are the area predicted as "-1". Light blue parts are as "1".
Methods
In RapidMiner, Kernel Function can be used for Logistic Regression Analysis. So the methods are not same explained in the page, Difference of Good Distribution by Methods.
Method and Graphs
The best methods are changed when purpose or data are changed.
Case 1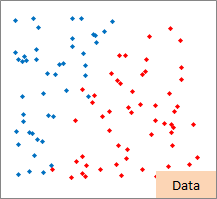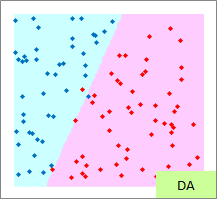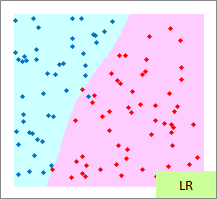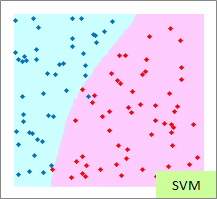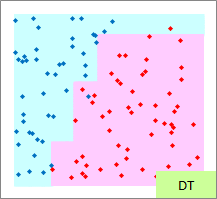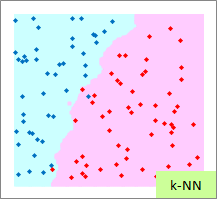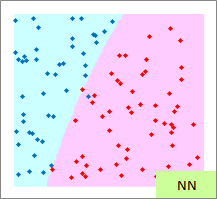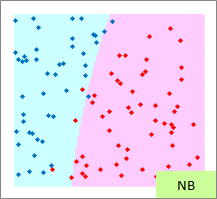 Case 2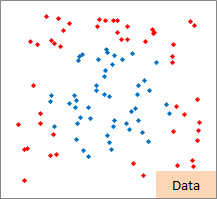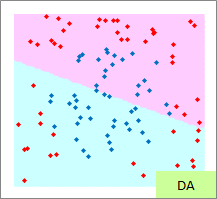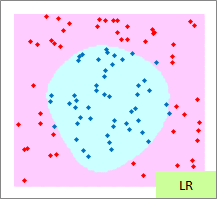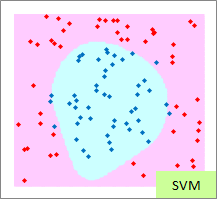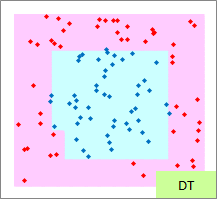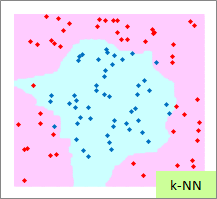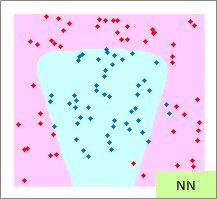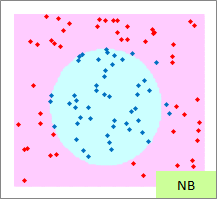 Case 3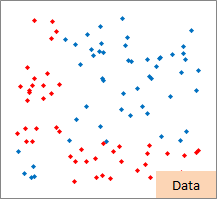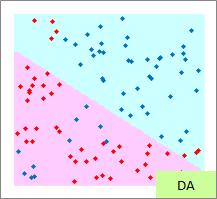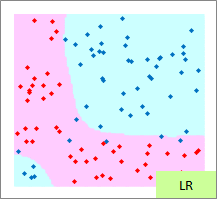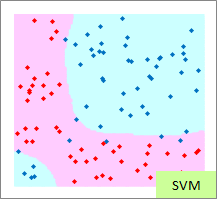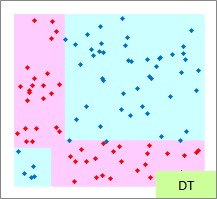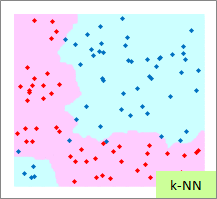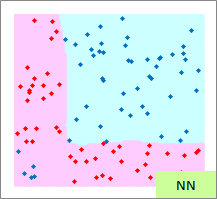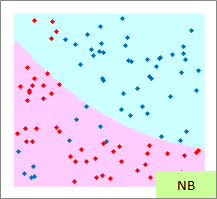 NEXT



Analyzing variable companioning